---
GAME-MAPS.com is run by Longwinter, the sole creator of many maps and guides intended to help other players.

Maps for New World MMO include: Resources Location Maps, Territory maps with location of Settlement, Fort, Landmarks, NPCs, Fast Travel Points, Monster Areas with Monster Level, Chests, Lore Pages & Expeditions.
New World Map Images
New World Territory Maps
Resources Location Maps
Aeternum World Map
---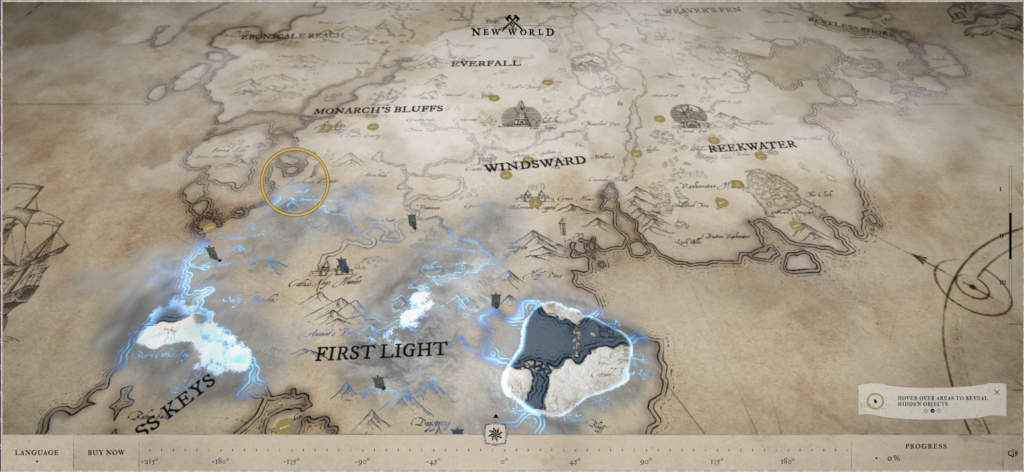 The official New World map is which lets you visit all the main locations, as well as zoom in and identify some points of interest, like The Shattered Obelisk expedition. This map features fewer spoilers, making it the perfect choice for players who'd like to preserve the element of surprise.
Beautifully Illustrated

Points of Interest

Lore
Less Spoilers
---
The MAPGENIE team brings years of experience to their New World Aeternum Interactive Map & New World Item Database. Find Territories, Locations, Loot, Enemies, Animals, Minerals, Resources, Fungi, Motes, Collectibles, Services & Quests.
Mark locations as found
Track your collectibles
Add custom locations
*Share locations with friends
*Unlimited progress tracking
---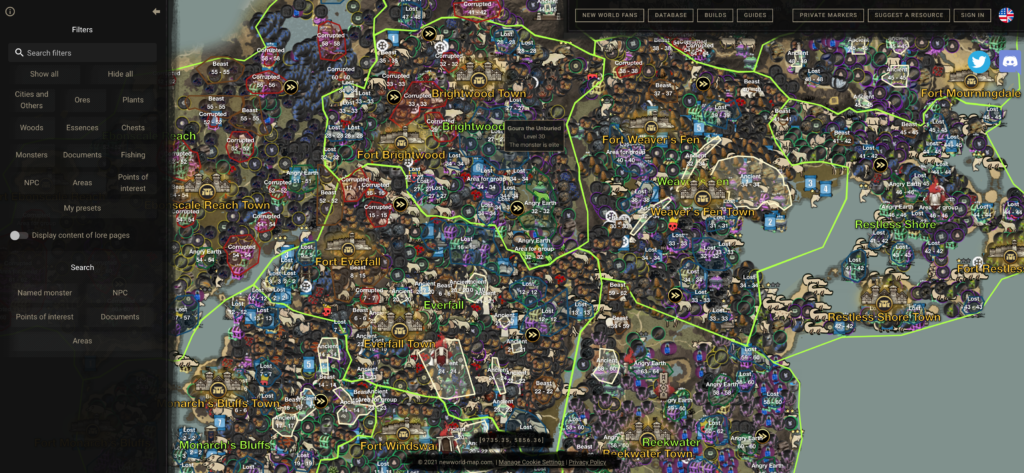 Find Cities and Others, Ores, Plants, Woods, Essences, Chests, Monsters, Documents, Fishing, NPC, Areas, POI.
Private Markers
Share Markers
---
DVC STUDIO X INTERACTIVE MAP FOR MOBILE
dvcstudiox.com
DVC Studio X is a small developer who has released several companion apps for a variety of games. Their New World Interactive Map was released for apple and android devices as reference app intended to be used alongside the game.
Native Android App (4.4+)

Native iOS App ( iPhone & iPad )

Restores your last filter on start
Quick zoom 1-8x Cluster 1-4x
R

esources, mobs, chests ect
---
---